Funded by the UK government, developed in Western Australia by Resolutions Consultancy and designed with children's services practitioners in UK, USA and Australia, the ground-breaking MY THREE HOUSES APP is now available for iOS tablets. This is an app for tablets only. It is optimized for 10″ tablets, and will not work on phones.
Where can I get it?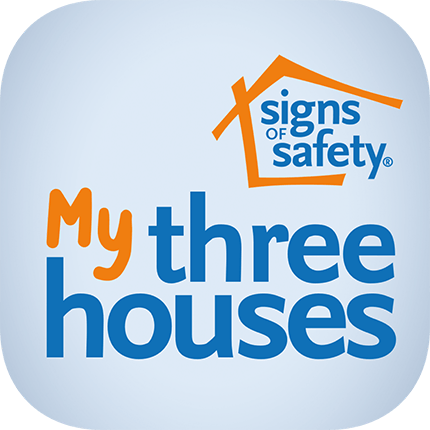 Because of the UK government funding, the MY THREE HOUSES app will be completely free worldwide. Now available for
free download on tablets
at the
iTunes store
. This app is not current available for Android.
Resolutions Consultancy is a child protection consultancy working in Australia, UK, Europe, USA, Canada and Japan. Executive Director Andrew Turnell is the co-author of the Signs of Safety child protection model.